Interested in Epigenetics, from molecules to ecosystems? Join us!
In 2023, we plan our 4th Symposium focused on "Epigenetics: from molecules to ecosystems", which will uniquely involve EMBL and EMBL French Partners in Grenoble, IBS, IAB, UGA, CEA and in Paris (France) IBENS, College de France.
Our symposium will cover innovative aspects of epigenetics signaling in a multidisciplinary and at a multiscale level, from atomic mechanisms to the cellular, organismal, and population scales.
The symposium will be composed of eight sessions, covering the area of chromatin dynamics and its link to several DNA-based processes such as transcription, DNA replication, repair and recombination.
A particular attention will be dedicated to the use of interdisciplinary approaches, such as quantitative proteomics, metabolomics and structural biology, and of different model organisms, from yeast to plants and mammals, including 3D culture models, to study fundamental aspects of chromatin-based signaling.
Finally, dedicated sessions will feature the translational implications of epigenetics studies and the development of "epi-drugs".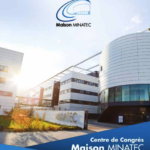 The program is currently being organised.
The following speakers have already confirmed their attendance: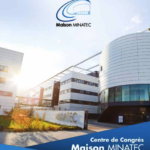 The symposium will start early afternoon of October 2nd and end at the end of the morning of October 4th 2023 (lunch to lunch, 4 half days).
It will be located at  Minatec Events Congress Center, an exceptional venue.