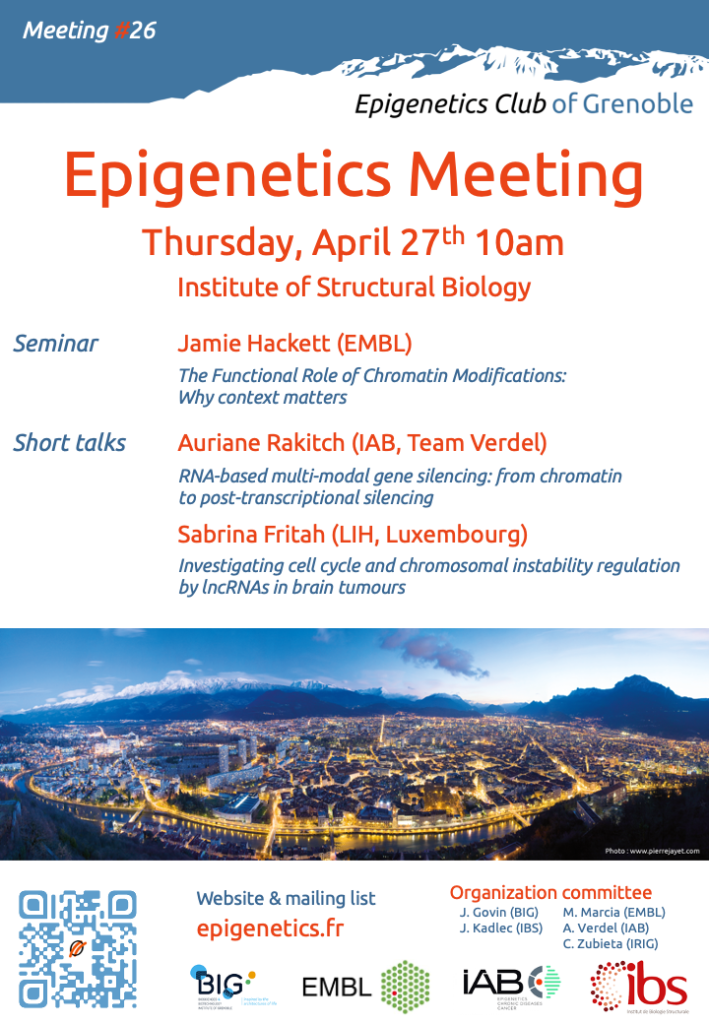 Here is the program of our next meeting:
Keynote: Jamie Hackett (EMBL)
The Functional Role of Chromatin Modifications: Why context matters
Short talk 1. Auriane Rakitch (IAB, Team Verdel)
RNA-based multi-modal gene silencing: from chromatin to post-transcriptional silencing
Short talk 2. Sabrina Fritah (LIH, Luxembourg)
Investigating cell cycle and chromosomal instability regulation by lncRNAs in brain tumours
The meeting will be followed by a casual buffet, as usual!